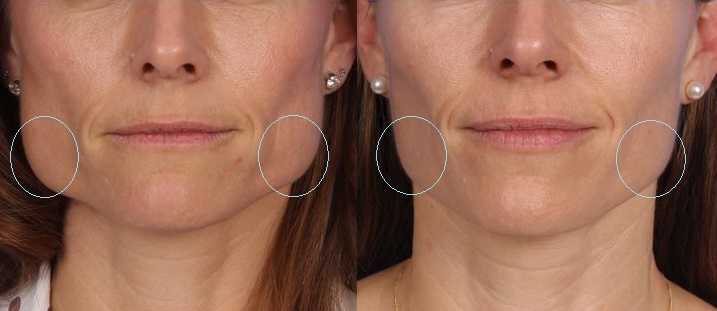 Restore Your Jawline
Gives your lower face a more youthful appearance.
Jaw line Botox is injected into the Masseter muscle, which is used to close the mouth and chew.  A bulky Masseter muscle makes the lower face look full and heavy. 20-30 units of Botox is injected into this muscle on both sides will cause loss of mass in this muscle and help improve the shape of the lower face. We treat the Masseter muscle where it inserts into the Jaw bone. A big part of the treatment results comes from muscle atrophy. So treatment effects should not be judged until about a month after treatment. The effects last a little longer than forehead Botox as the jaw line volume takes time to return. 4 to 5 months is realistic before retreatment.